Activities (of UMWA)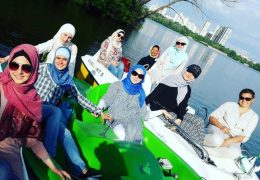 The Ukrainian Muslim Women Association besides being a regular organizer of educational lectures, conferences and a representative of Muslim women in state and non-state institutions, is also a friendly team of sisters.
07.12.2018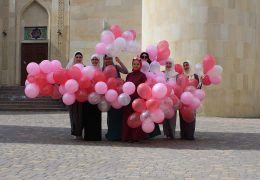 On the occasion of the beginning of the month of Ramadan, UMWA activists held flash mob on main streets of cities of Kiev, Kharkov, and Kremenchug on May 17.
07.06.2018
More than 10 thousand people passed through the central streets of Kiev to testify that Ukraine supports traditional family values and calls on the authorities to reconsider the family policy of the state.
06.07.2018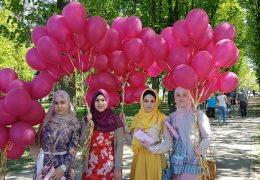 On May 1, activists of the All-Ukrainian Association of Muslim Women held a rally in Kharkiv, which was held in Gorky Park. The girls handed out balloons to children and answered passers-by questions about the hijab and Islam.
05.03.2018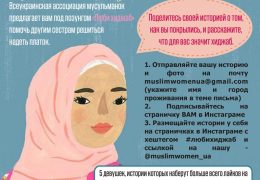 Ukrainian Muslim Women Association (UMWA) gives you a chance to help other sisters to wear a headscarf. UMWA  holds contest "Love Your Hijab!"
04.10.2018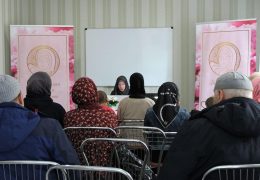 Ukrainian Muslim Women Association organized a lecture "Woman in Islam. Knowledge" for sisters in Sumy community on April 1.
04.06.2018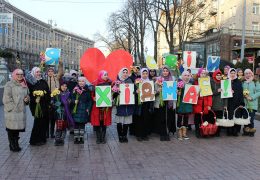 "I love my hijab", this is a message that UMWA activists came with to the main street of the country on February 1st, World Hijab Day.  Women gifted flowers and motivating magnets to people on streets.
03.10.2018